January 29, 2010
The Northwest Sweet 16 goes down tomorrow, don't miss it.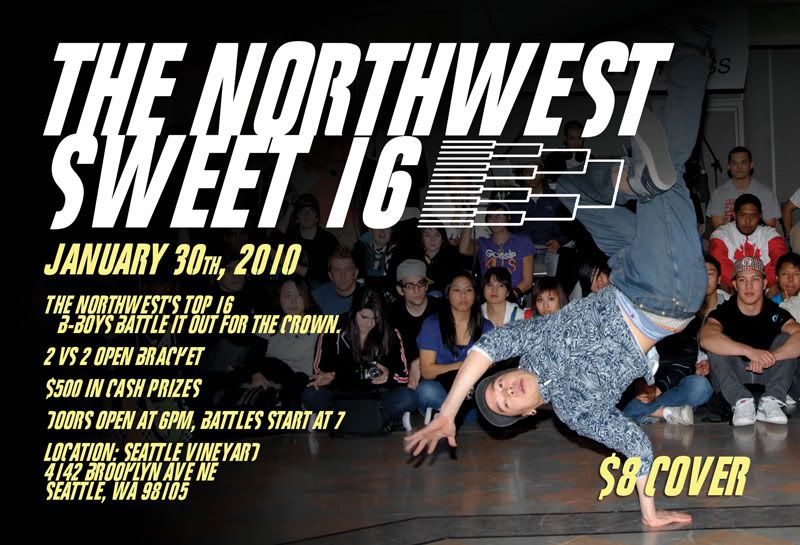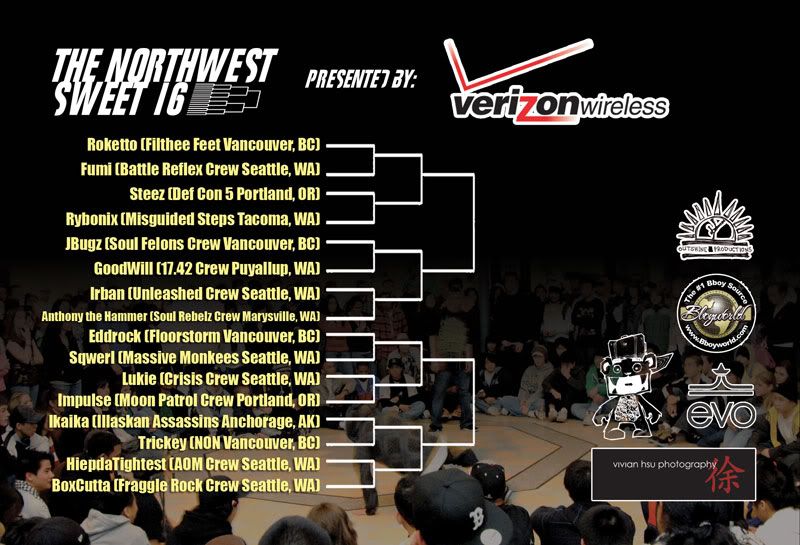 Outshine Productions brings you The Northwest Sweet 16 Presented by Verizon Wireless
---
January 29, 2010 Hype Battle Fridays
Today we have a battle from Who Can Roast the Most 11. Main Ingredients vs. Ground Zero, two well rooted Florida crews, enjoy:
---
January 28, 2010
2009 Outshine Rewind features the best battles from Outshine Production's 2009 season. Battles Include The Takeover, Northwest Sweet 16, Breaking the Silence, and EvoFest II. DVD will be available in the F-Rock store in February.
2009 Outshine Rewind from Tim on Vimeo.
---
January 26, 2010
Dope little music video from Masta Ace and Edo G. From two rappers that have been in the game for a very long time: Little Young:
---
January 25, 2010 Mixtape Mondays
Click to download entire albumn


Ludacris- A Hustler's Spirit

Ludacris is one of the more underrated artists in the mainstream right now. He makes club bangers and he can spit with the best of them. If you didn't hear Luda on the last album, I suggest you go pick it up as he kills a lot of tracks. Theater of the Mind shows his versatility and this mixtape is no different. Now, not everyone might not like all of his tracks and guest appearances but he comes through for the most part. Plus a free mixtape from a major label artist, can't really beat that. Just listen to the dude and you'll know what I'm talkin about.

-By Columnist Ricky Chon
---
January 20, 2010
A sick little parkour stop motion clip from the interwebs. Check it:
---
January 19, 2010
New posters now available in the art section of our shop. Charms Won's amazing portrail of the characters from Alice in Wonderland. Only 50 printed, get your copy while they last. Click
HERE
or on the image below to order.
---
January 15, 2010 Hype Battle Friday
Break the Floor 2010 Final, Phase T vs. Knuckleheads Cali, click
here
for the battle
---
January 13, 2010
It's good to see rap stars having fun and not taking themselves too serious. Wu-Tang's visit on Parks and Recreation:
---
January 12, 2009
MONTANA EXHIBITION AT 33THIRD LA, THE VIDEO
---
January 11, 2009
F-Rock Clothing stickers now up in our shop. Cop one or two by clicking on the link:
---
January 8, 2010
Bboyworld and F-Rock Clothing present the top ten sets of 2009. Much thanks to everyone who participated in submitting suggestions.
---
January 7, 2010
Russia recently released footage of two experimental robots from the cold war. No wonder they lost.
---
January 6, 2010
Classic old school footage of Kwikstep, Crazy Legs, and Flo Master to name a few. A lot of newer b-boys are forgetting that b-boying has a rich culture and are only focusing on the b-boys that are hot right now. Don't forget to do your research, peep the clip while you're at it:


Thanks to MoreThanAStance.com for the dig.
---
January 4, 2010
New!!! Hip-hop Smellz air Fresheners now available in the F-Rock shop. Click on the image below to see what else is new.
---